Books by Manly P. Hall in PDF or EPUB
About Manly P. Hall
Manly Palmer Hall was a Canadian author, lecturer, astrologer and mystic. Over his 70 year career, he gave thousands of lectures, including two at Carnegie Hall, and published over 150 volumes, of which the best known is The Secret Teachings of All Ages (1928).
Books by Manly P. Hall in PDF or ePub
Born in Peterborough, Ontario, Canada, he moved at a very young age on a scholarship to the United States, specifically to Los Angeles, California. His father was a Protestant Christian, but Hall hardly knew him since he died when he was very young. His mother was a spiritualist.
From an early age, Hall became interested in the arcane world of mysticism, esoteric philosophies and their underlying principles. Hall studied the golden verses of the Hindu gods, the Greek philosophers and Christian mystics, the hidden or lost teachings.
In 1917, Hall returned to Canada and graduated from the High School of Commerce in Toronto. Shortly thereafter, he joined the Order of the Knights Templar East and West and received a scholarship to further his studies from the Masonic Society of California, so he returned to Los Angeles.
There, Hall was initiated into Freemasonry and admitted into several organizations.
Hall has given over 8,000 lectures in the United States and abroad, authored more than 150 books and essays, and written numerous journal articles. He had an extensive career of nearly 70 years.
Hall, who considered himself a mystic, has been described by The New York Times as "one of the great masters of the Western tradition.".
Download books by Manly P. Hall
(1922)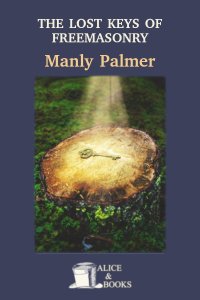 (1923)
Author data

Published
06-04-2022

Books available
3

Total downloads
4736