The Voyage Out Book download in PDF, ePub & Mobi
The Voyage Out is a novel written by Virginia Woolf and first published in 1915. It is the first published novel by the author and is one of Woolf's best social satires.
Rachel Vinrace embarks for South America on her father's ship and is launched on a course of self-discovery in a kind of modern mythical voyage.
Rachel discovers that her shyness doesn't stop her from seeing the world and connecting with people. However, his intelligent instinct and his power of observation will help her improve this and allow her to find love and happiness.
On the journey, she will learn about her true self and find the long-awaited inner peace. In addition, we will meet a cast of characters with different backgrounds, education or age who are also looking for their place in the world.
In this novel we meet Clarissa Dalloway for the first time, who will be the protagonist of one of the best-known novels by Virginia Woolf: Mrs. Dalloway.
11 hours 28 minutes (137663 words)
About this book
The The Voyage Out book is available for download in PDF, ePUB and Mobi
Date added: 10-19-2020
Total views: 890
Total downloads: 691
Share this book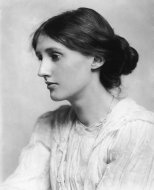 Virginia Woolf was an English writer and is considered one of the most important modernist 20th century authors and also a pioneer in the use of strea...
We have 9 books by Virginia Woolf in Alice and Books library
You may like...