The Last of the Mohicans Book download in PDF, ePub & Mobi
The Last of the Mohicans is a historical novel written by James Fenimore Cooper and originally published in 1826. The famous film directed by Michael Mann is based on this book: The Last of the Mohicans.
The story is set in upstate New York and takes place during the 1750s, at the height of the French and Indian War. There a small group of British settlers, accompanied by Indian guides, travel through those wild lands while defending themselves from their French and Indian enemies.
In this story, with part fact and part fiction, there will be Indians, shootings, chases and escapes. It also offers an insight into the influence of the British and French occupation before the Revolutionary War.
The Last of the Mohicans is James Fenimore Cooper's best known book and achieved great fame both in America and Europe.
"It was a feature peculiar to the colonial wars of North America, that the toils and dangers of the wilderness were to be encountered before the adverse hosts could meet. A wide and apparently an impervious boundary of forests severed the possessions of the hostile provinces of France and England."
This book belongs to The Leatherstocking Tales Series, #2
12 hours 23 minutes (148797 words)
About this book
The The Last of the Mohicans book is available for download in PDF, ePUB and Mobi
Date added: 04-09-2021
Total views: 3124
Total downloads: 1014
Copyright info
The Last of the Mohicans by James Fenimore Cooper is only thought to be free of copyright restrictions in the United States. It may still be under copyright in other countries. If you're not located in the United States, you must check your local laws to verify that the contents of this ebook are free of copyright restrictions in the country you're located in before downloading The Last of the Mohicans in PDF or ePub.
Share this book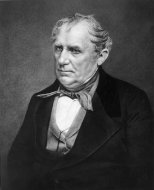 James Fenimore Cooper was an American writer of the first half of the 19th century. His historical romances depicting frontier and Native American lif...
We have 5 books by James Fenimore Cooper in Alice and Books library
You may like...