The Pathfinder Book download in PDF, ePub & Mobi
The Pathfinder, or The Inland Sea is a historical novel written by James Fenimore Cooper and published in 1840. The Inland Sea portion of the title refers to Lake Ontario.
Temporarily set during the French-Indian War during the 1750s, and located near Lake Ontario, we follow the adventurer Natty Bumppo. In this episode of the series we continue to see Natty leading young maidens through dangerous forests. He is now middle-aged and still a simple and honest person, and he is in love with a young woman named Mabel Dunham.
It is Cooper's most colorful novel and shows the author's interest in American history with his concern for social development.
The turf shall be my fragrant shrine;
My temple, Lord! that arch of thine;
My censer's breath the mountain airs,
And silent thoughts my only prayers.
This book belongs to The Leatherstocking Tales Series, #3
14 hours 50 minutes (178017 words)
About this book
The The Pathfinder book is available for download in PDF, ePUB and Mobi
Date added: 02-16-2022
Total views: 840
Total downloads: 406
Share this book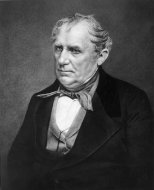 James Fenimore Cooper was an American writer of the first half of the 19th century. His historical romances depicting frontier and Native American lif...
We have 5 books by James Fenimore Cooper in Alice and Books library
You may like...