Pygmalion Book download in PDF, ePub & Mobi
Pygmalion is a play written by George Bernard Shaw and originally published in 1913. It is based on the story by the Roman poet Ovid, which describes the Greek myth in which Pygmalion creates a statue of which falls in love and thanks to the power of the gods gets her to take human form so that both can be together.
Henry Higgins is a professor who lives in London. He is in charge of transcribing the diction of other people who shelter from the rain with him and one day he meets Eliza Doolitle, Liza, a florist with a really vulgar language. Liza is surprised by Henry's notes and asks him about her work. However, after a while of conversation, both separate and each continues on their way.
After their meeting, Higgins is left thinking that he could turn Liza into an educated woman and quite a "lady", and even makes a bet with his friend that he will get it in six months. He just so happens that Liza shows up at Higgins' house for diction class, so they begin the process...
George Bernard Shaw won the Nobel Prize for Literature in 1925 and in 1938 a film adaptation was made that ended up winning the Oscar for best adapted screenplay, making the author the first person in history to win a Nobel and a Oscar.
2 hours 48 minutes (33753 words)
About this book
The Pygmalion book is available for download in PDF, ePUB and Mobi
Date added: 04-29-2021
Total views: 6606
Total downloads: 605
Share this book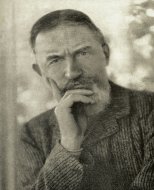 George Bernard Shaw, was an Irish playwright, critic, polemicist and political activist. His influence on Western theatre, culture and politics ext...
We have 2 books by George Bernard Shaw in Alice and Books library
You may like...