My Mortal Enemy Book download in PDF, ePub & Mobi
My Mortal Enemy is a novel written by Willa Cather and first published in 1926. The central theme of the book is ambition and disenchantment.
Myra Driscoll is well known in her hometown of southern Illinios as she gave up a large family fortune to marry the man she was in love with. This liberating decision, made out of fidelity to herself and her ideals, leads Myra to a very rich life at the beginning, in the artistic and splendid New York of the time.
However, as time goes by, things will get complicated for the marriage and end in an impoverished end on the Pacific coast...
This book is illustrated by original drawings by W. A. Dwiggins.
I first met Myra Henshawe when I was fifteen, but I had known about her ever since I could remember anything at all. She and her runaway marriage were the theme of the most interesting, indeed the only interesting, stories that were told in our family, on holidays or at family dinners.
1 hour 31 minutes (18258 words)
About this book
The My Mortal Enemy book is available for download in PDF, ePUB and Mobi
Date added: 03-23-2022
Total views: 790
Total downloads: 298
Share this book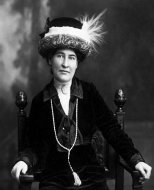 Willa Sibert Cather was an American writer. In 1923 she was awarded the Pulitzer Prize for One of Ours, a novel set during World War I.
We have 8 books by Willa Cather in Alice and Books library
You may like...